SOME LIKE THE SHALLOW END, BUT NOT US
Nowadays, just about every chemical, piece of pool equipment or pool/spa accessory or part is available online. You can order whatever you need for the week, month, season or project from a catalog website on your phone. No customer service, no expert opinion, no personal interaction – and no guarantee that what you get is what you need or isn't a cheap knock-off.
But what if you have a question? What if there's something new on the market that could improve your margins? Or speed up your service or project and result in a better outcome? Pool and spa supplies are a commodity, and service has become so shallow. Some like the shallow end, but not us.
To us, this business isn't only about chemicals, but chemistry. It's not just about selling equipment, but ensuring we deliver it with knowledge, experience and reliability. We jump in the deep end with you, supporting your business as it grows.
That's why in 2022 we caught the attention of Marcone Appliance Co., a leading wholesale distributor of home appliance, HVAC and plumbing repair parts and equipment across North America. They, too, are committed to partnering with family and customer-service focused businesses in their plan to become the building and service professionals' leading hub for all things home-related.
One Source for Great Service and Expansive Inventory
Regardless of what our customers do in the pool and spa industry, it's the ability to work smarter and more efficiently that will grow their businesses. It seemed like there were pool and spa supply companies out there that provided great service, and some that stocked expansive inventory, but nowhere to turn for both. Great Plains Supply, Inc., was created to partner with our customers and vendors to take the burden off their shoulders of ensuring they have everything they need. Now, as part of the Marcone family, everything means parts and service for the whole home, including our vast inventory of pool supplies.
The Reason We Got into the Pool Supply Business in 1984 Still Applies Today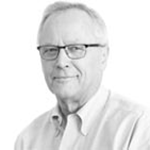 After spending 25 years serving the trade in the Midwest market, Steve Reiff founded and opened Great Plains Supply, Inc., in Lenexa, Kansas in 1984. He brought with him a quarter century of experience from his employment with prominent manufacturers of the era, Swimquip, Sta-Rite and Pac-Fab (now known as Pentair), as well as the Wholesale Distribution firm, Poolquip-McNeme.  Steve's daughter, Susan Reiff Ahn, joined the Great Plains team in 1989 and took over as President in 2017.
In 1992, Great Plains joined with Pool & Spa Products in Houston, Texas, which expanded our service coverage to the construction, service, and retail trade to the Texas Gulf Coast market.
You simply cannot find the people with the knowledge of pool supplies and equipment anywhere else but Great Plains Supply and Pool & Spa Products. Why? It's been gained over four decades from walking in our customers' flip flops, solving equipment and chemical problems, designing or servicing a luxury pool or spa environment and everything in between.
Jump into Projects Head First
Don't let inventory or warehousing hold you back. Great Plains carries the pool and spa industry's most popular products and brands, so you never have to hunt down supplies. Jump into projects head first. We've got you covered with same-day shipping, distributor connections and competitive pricing.
Our Pool & Spa Rules
Long ago, we established "the rules" for our business. Rules let our customers know what to expect. Call us squares, but we don't break the rules. That way you know you can count on us, time and again to:
Employ knowledgeable team members who serve as a reliable resource for our customers
Maintain a strong, consistent inventory
Build and keep strong relationships with our customers, colleagues and manufacturers
Provide an exemplary level of service and on-time delivery of products to the swimming pool and spa trade
Enhance the business environment of the swimming pool and spa industry specifically, and in general the home hub for parts and service